Give your resume a global edge.

Pursue an LL.M.

recognized as one of the best for Career Opportunities

by

International Jurist Magazine

.



Boost your career with an LL.M. in International Law. Stetson's International Programs and Career Development offices assist students preparing to take their career to the next level. We provide dynamic career workshops and networking opportunities. Eligible students may also participate in clinics and externships to build their practical legal skills.
International LL.M. Students obtain the tools to succeed.



Our foreign-trained attorneys in the LL.M. Program enroll in a two-week U.S. Legal Systems course and orientation. This program will enhance your understanding of the U.S. law school classroom and provides an overview of the U.S. Legal System to give you a proper foundation for the coursework in the year ahead.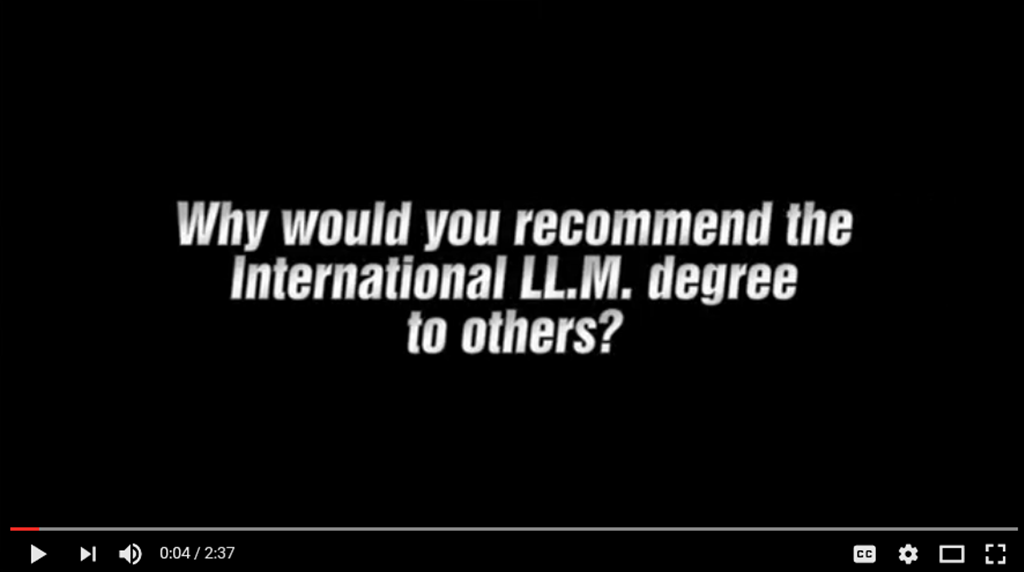 Experience the world at Stetson Law.



Stetson Law has welcomed more than 160 alumni from over 50 countries and regularly invites international guests to lecture and teach courses on campus. Students in the International Law LL.M. program can also take advantage of Stetson Law's legal study abroad programs such as a Winter Break in the Cayman Islands or Cuba during Spring Break to expose themselves to more international experiences.