Study Alongside Champions
Apply to the No. 1 School in Trial Advocacy
When most people think of a law career, they picture the courtroom and passionate advocacy. Stetson University College of Law offers students a unique opportunity to study and gain experience in Advocacy. Ranking No. 1 for Trial Advocacy for the last 13 consecutive years and 19 times overall, Stetson Law is where you need to be if you're passionate about litigation.
Graduate with the persuasive techniques and experience you need to ethically and skillfully represent clients at all stages of the trial process. The future you've always dreamed of starts at Stetson Law.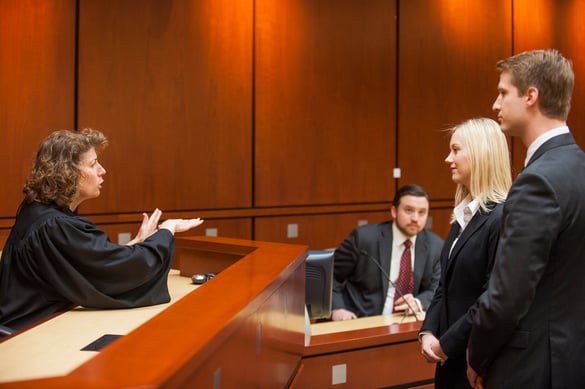 Build a Successful Career in Litigation
We prepare students to walk into the courtroom with confidence and expertise, and that begins not only with world-class faculty and state-of-the-art courtrooms, but with the drive of fellow peers.
Stetson students have the opportunity to participate on award-winning competition teams. Find inspiration in the drive to succeed and admiration of your peers. Stetson's active and highly engaged intellectual community affords students the opportunity to explore exciting and different career paths.