Stetson University College of Law is hosting a series of Open House events to answer your questions about law school, Stetson, and more. Our faculty and staff will be doing live events and Q&A's on subjects we know prospective law students are interested in.
Space is limited for each event.
Register today, and we'll get you set to attend and benefit from these presentations: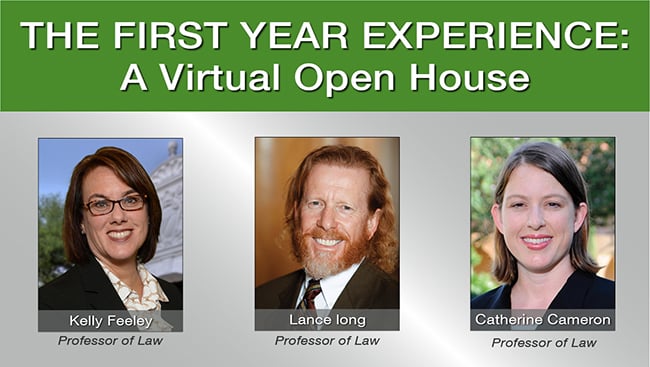 Wednesday, January 27, 2021
12:00 – 1:30pm
Watch for upcoming details about our Spring 2021 Open Houses to be held in February and March 2021:

The Student Experience: Full-time and Part-time
Stetson Law Student Services: Student Affairs, Clinics/Externships, Career and Professional Development, and Study Abroad
Areas of Specialty and Concentrations: Advocacy, Business Law, Elder Law, Environmental, International, and Social Justice
Past Virtual Open Houses:
Video recordings and transcripts (where available) are published below.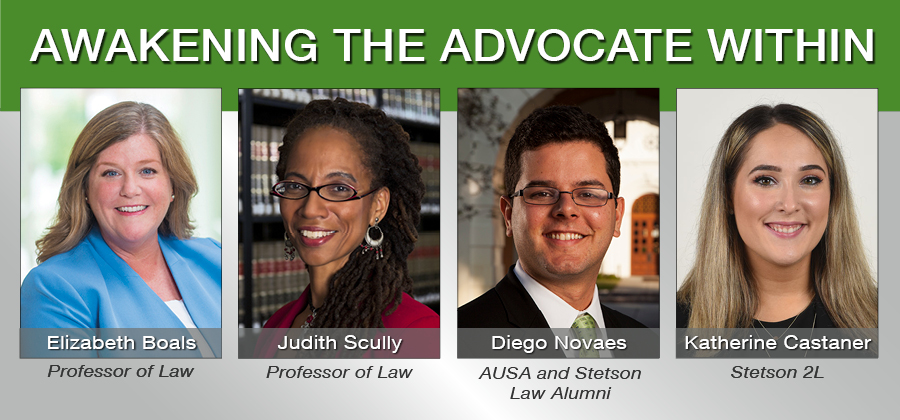 Awakening the Advocate Within (Video)
Awakening the Advocate Within (PDF transcript)
Thursday, December 10
12:00 – 1:30pm
Applying for Admission and Financial Aid
Wednesday, November 18
12:00 – 1:30pm