"Don't let going back to school scare you."
Sushil Cheema grew up in Wesley Chapel, just north of Tampa. She then moved to New York City to attend Columbia University, where she got her bachelor's in anthropology and her master's in journalism.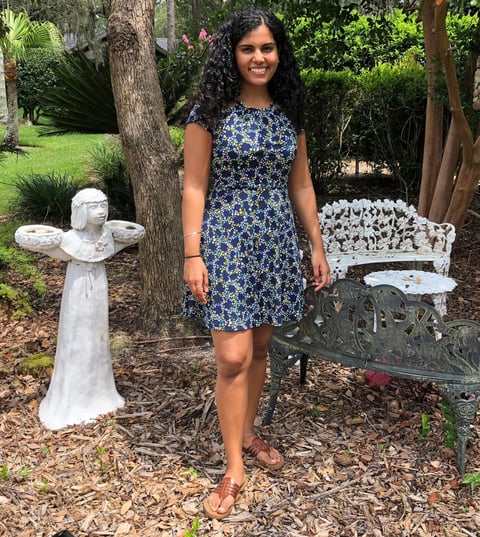 After journalism school, she worked for a variety of news outlets. As a freelancer for The New York Times, she covered breaking metro news, including contributions to a Pulitzer Prize-winning story. She also worked as a staff writer for The Wall Street Journal, where she covered real estate and luxury housing.

Sushil moved back to the Tampa Bay area in 2012 and started law school at Stetson in 2013. A member of the class of 2016, she now works as an editor at Taylor Media, a St. Petersburg-based media company that produces a national personal finance website called The Penny Hoarder.
A Career and Education Change
"I decided to attend law school because I wanted to strengthen my critical thinking and communication skills," says Sushil, who does not practice law at this time. "I definitely employ the skills I gathered in interviewing and counseling, negotiation and mediation, and general leadership every day. As a new manager at my company, I find those skills essential."

Sushil chose Stetson because of the close relationships that students can build with the faculty. "As a writer, the strength of the legal writing program also appealed to me. I also fell in love with the campus — the buildings and landscaping are stunning," she says.
Building Relationships During Law School
"Peter Lake, Becky Morgan and Ashley Chase were all very influential in my time at Stetson because they were challenging, patient, and empathetic," says Sushil. " Professor Gardner was also influential in helping me decide to attend Stetson — I even took two of his classes plus a non-credit workshop with him. He's a very engaging professor and knows how to keep a class entertained."

At work, Sushil is committed to engaging her colleagues much like her professors were. She even teaches yoga classes at The Penny Hoarder's office.
Taking Advantage of Externships and Internships
Sushil recommends trying out internships and externships during law school, saying, "They can help you decide what you don't want to do as much as what you do want to do." While in school, Sushil participated in an internship with a Guardianship Hearing Master in Tampa and another with the General Counsel's office at New College of Florida in Sarasota. She was also the Vice President of the Health Care Law Association, a Fellow in the Center for Higher Education Law and Policy and a Biodiversity Fellow. She also served as a Senior Editor for the Journal of International Aging Law and Policy.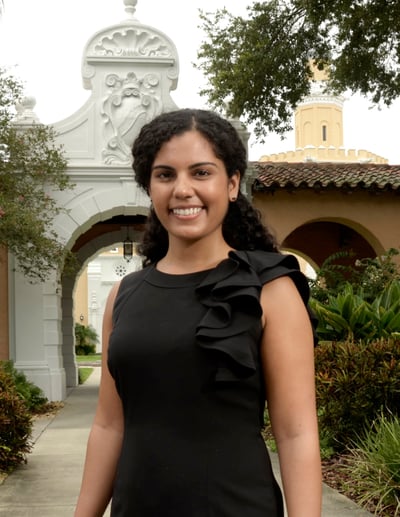 Sushil also has advice for students who are returning to school after a long time in the workforce. She says, "If you are a non-traditional student with work experience, don't let going back to school scare you. I personally enjoyed the change of pace and the challenge."
Get More Information About Stetson Law's J.D. Program