In response to the COVID-19 strain of the Coronavirus and "shelter in place" guidance provided by Pinellas County, Stetson Law's campus tours and visits are temporarily suspended.
Below are some other virtual options for connecting with us.
Schedule a one-on-one video chat
Our team of counselors are happy to answer any questions you may have about Stetson's Juris Doctor (JD) Program and the application process.

Take our virtual tour
Our 360-degree virtual tour allows you to experience our sunny campus, and our favorite downtown areas from the safety and comfort of your home.
Admitted Student Live Stream Series
Stay tuned for more details via email and the Fall 2020 Admitted Student group page.
Upcoming live stream sessions:
Legal Writing & Advocacy Panel

Career Development & Practical Experience Panel - How we get you ready

Law Student Q&A Panel - Their top tips and advice

Chat with the Office of Residential Life

Stay tuned!
Past live stream sessions:
April 4, 2020: "How to Get the Most Out of Law School" & "The 1L Experience"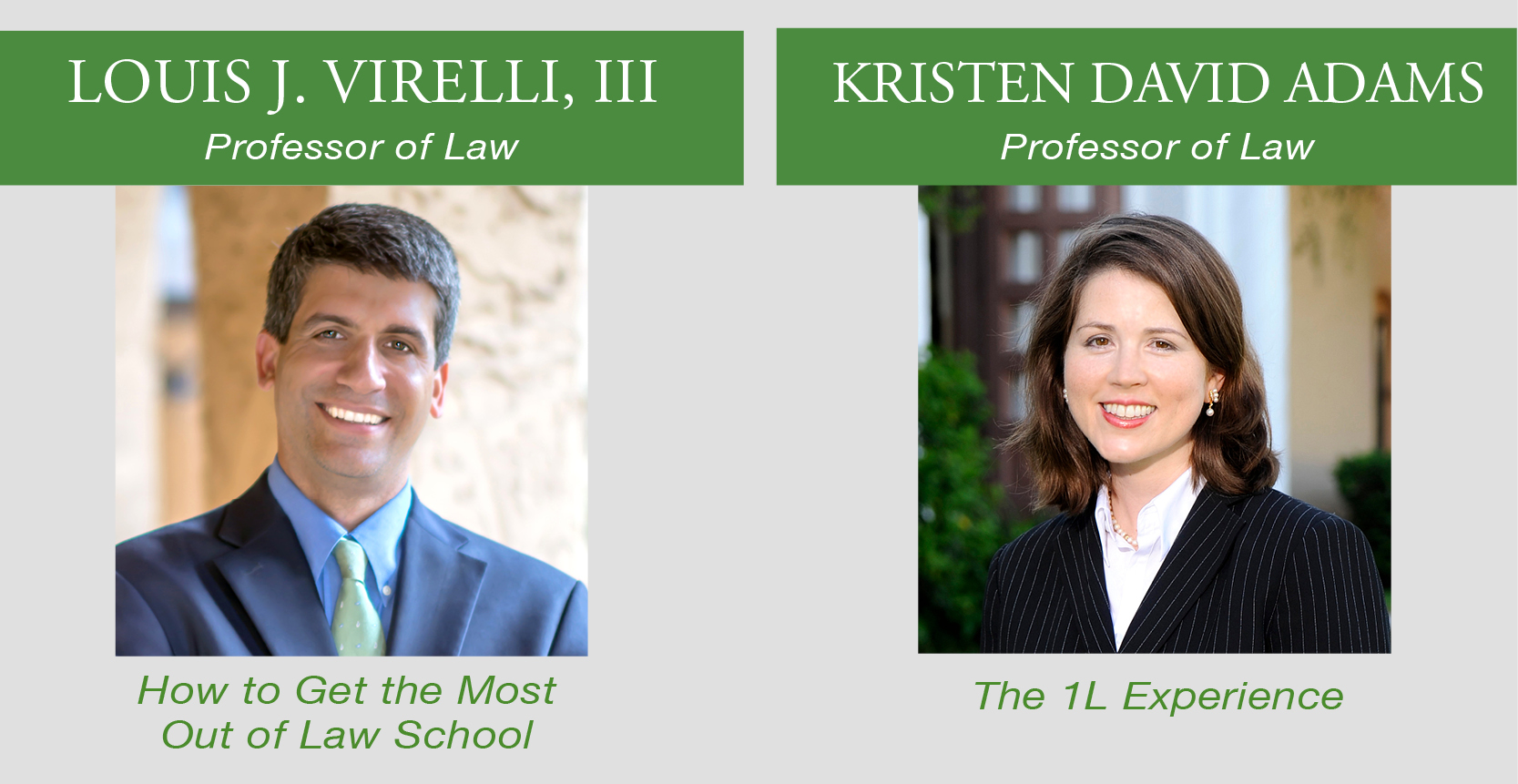 We are still answering your phone calls and emails as well as conducting video chats, so feel free to reach out by those means.
You can contact us at lawadmit@law.stetson.edu or 877-LAW-STET to learn more about the Juris Doctor (JD) Degree Programs offered at Stetson Law.
Florida's first law school
The Juris Doctor degree is the cornerstone of the legal profession and is required to practice law in Florida. Our full-time and part-time J.D. degree programs have prepared thousands for significant careers.
Founded in 1900 as Florida's first law school, Stetson University College of Law has educated outstanding lawyers, judges and other leaders for more than 100 years.
About the area
Florida's first law school, Stetson University College of Law, is located in Gulfport, about 10 minutes away from downtown St. Petersburg and within five minutes of nationally renowned beaches. Stetson's Tampa Law Center (where many of the courses for part-time JD program students are located) is near the heart of downtown Tampa. For an extended stay, consider visiting the many Tampa Bay attractions.